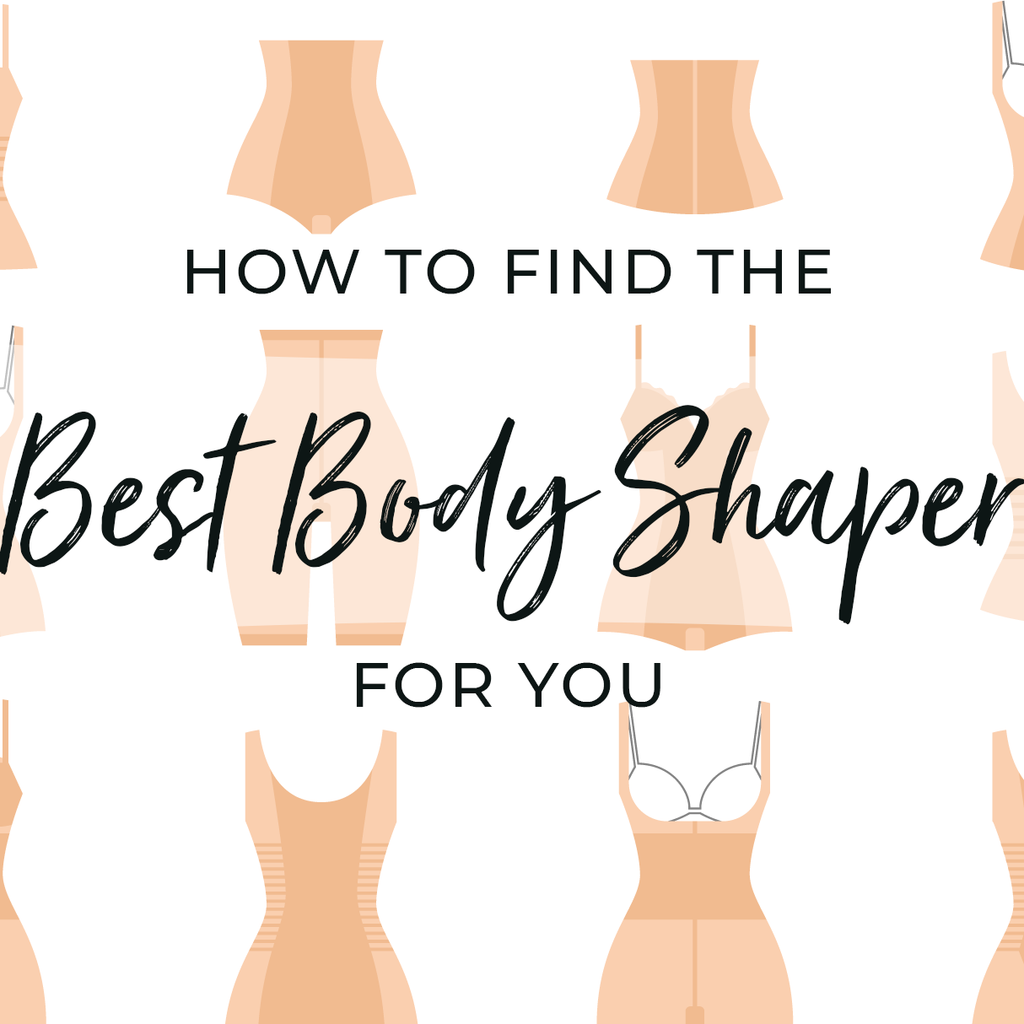 A GUIDE TO PLUS+ SIZE SHAPEWEAR
The  Body-Positive Rules of Choosing Plus-Size Shapewear
1. Know measurements
How do you pick the right size shapewear?

The first thing you need to know: buy shapewear in your size or, if you are not completely sure, one size larger. 
Some women think that if they get shapewear a size down, it will provide more compression and make them look thinner. Nope! In fact, shapewear that's a size too small will only create bulges and rolls where you don't want them, plus it will be extremely uncomfortable.
Also: shapewear sizes don't always correlate to underwear sizes. Don't assume, just because you normally buy a certain size of plus size undies, that you are the same size in shapewear.
If you're unsure about your size, you can check out our sizing Charts and our help center to learn more on how to choose the right size of shapewear according to your measurements.
2. Know your body shape and focus on what you want to flaunt.
What's your natural silhouette? What parts of your body do you think are your sweet spots? Great shapewear takes what you already have and gives it a boost. Do plus-size models wear shapewear? No matter your size, knowing your body type will help you see the beauty you were born with (rather than trying to be someone else). It will also help you choose the best body shaper options for your unique build: body shapers will highlight different parts of your body while taking attention away from less flattering spots.
3. Choose your support level
once you've figured out the correct size and which areas you want to accentuate, it's time to decide on how much compression you want.
Curvy women have a choice of three different types of compression:
Light compression: Do you have some bulges you want to smooth out so you can wear clothes more comfortably? Light control, everyday shapewear pieces will smooth trouble spots so you can rock your look all day long.
Medium compression: Are you looking to accentuate your curves? Firm control shapewear is made with supple, stretchy fabrics that move with your body while adding subtle contours to your shape. You should get hours of comfort from firm control pieces.
Firm compression: Often used to provide more contouring to your shape. Firm and extra-firm control pieces are perfect for formal, structured clothing like wedding dresses, prom gowns, evening gowns, and cocktail dresses. You should feel toned and sturdy without feeling constricted.
4. Match the right plus-size shapewear to the occasion
The amount of compression and support you need will depend on the occasion and the outfit and what makes you most comfortable. 

Everyday wear:
To be honest, some occasions (like Netflix binges) don't call for shapewear at all. BUT if you love hanging out in a certain pair of jeans but hate the muffin top that appears when you wear them, your best bet is light or medium support shapewear.
Workwear: If you work in an office with a dress code, try medium-support pieces that will help give your business separates a clean, tailored look. That way you stay comfortable and feel toned while looking sharp.
Evening wear: Yes, full-figured woman, you CAN wear a bodycon dress for a night on the town! A nice medium to firm-support bodysuit will help you show off your shape while leveling out dimples or rolls.
Formal wear: Going to a wedding or other affair that calls for glamour? You'll appreciate the extra firming power that comes from heavy-duty shapewear pieces. Getting married? Congrats! Here's Everything You Need to Know About Bridal Shapewear.
5. Keep these 4 essential shapewear pieces in your closet
Bodysuit style shapewear provides all-over support and contouring for your torso, back, butt and thighs. Some styles come with a brief cut, but most curvy women we know prefer to have boy short/biker short cut to help avoid "chub-rub."