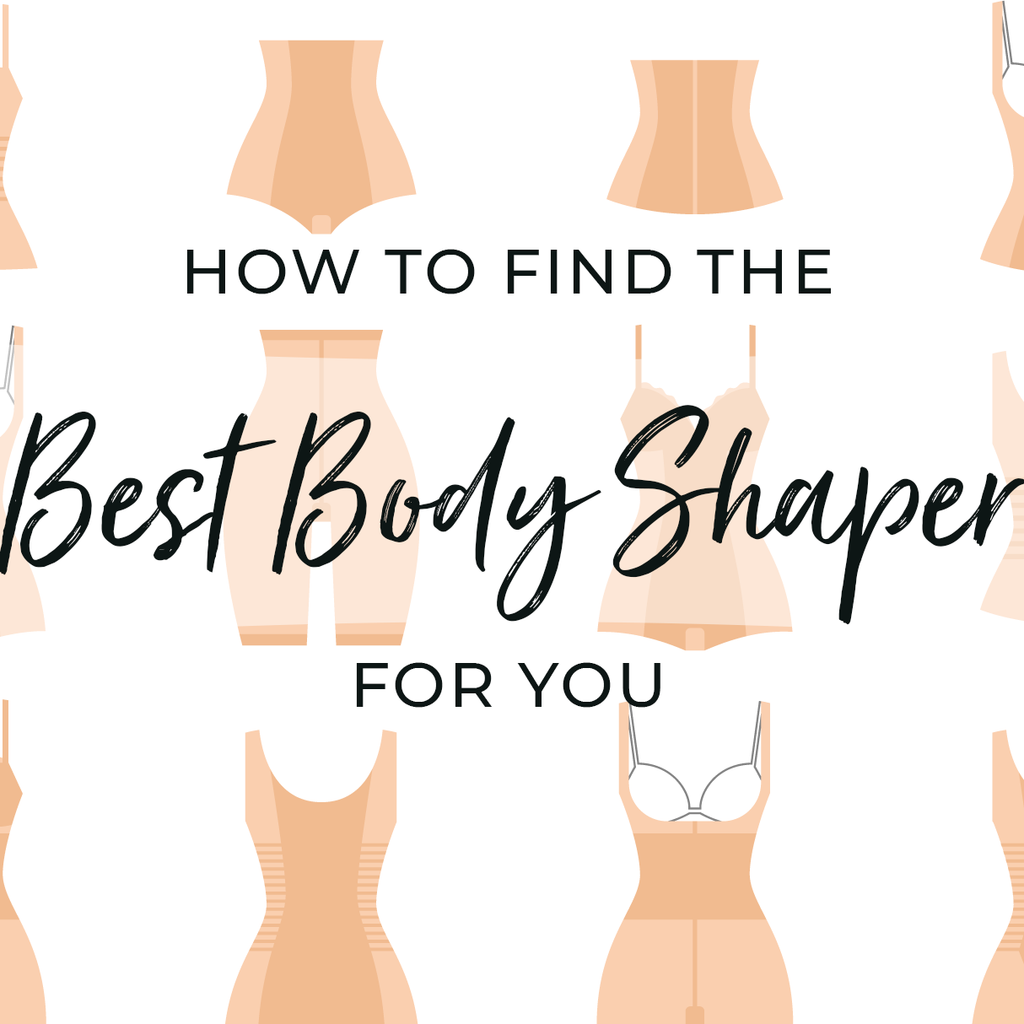 How to Find the Best Body Shapewear for you

Once upon time shapewear was reserved for special events, but now women are wearing them every day to show off their figures to their best advantage. If you are considering adding shapewear to your war robe, then let me help you know 
So how to Find the Best Body Shape ware for You.
WHAT IS A BODY SHAPER OR SHAPEWEAR?
The main goal of body shape ware and shapewear is to create a smooth base to help your clothing look its best. A happy side-effect is that this helps boost your confidence. Shape ware compress and smooth both your body and any undergarments you may be wearing like bras, panties, hosiery lines, etc… A good body shape ware is one of the fastest ways to help you instantly feel sexier.

All of us have parts of our bodies which we would like to change and shapewear provides immediate solutions to these problem areas. Want to slim your tummy and waist, or perhaps give your thighs and hips a bit of a nip? There are body shapers to do all of this and more.
Body shapewear
If you want a solution for your tummy, waist, back, and hips? If so, consider a body shape ware. This piece targets your body's core. Most have built-in bras so they provide both modesty and control from your chest to your bottom. Body shape ware is available in a range of support levels giving you options for every day as well as special occasions. These are popular options under tight-fitting blouses, dresses, and any other clingy or body-hugging styles.
Bermuda Slim
With options ranging from shorts to entire leg coverage, you can find just the right design for every occasion. Plus, there are control levels for every style as well.If you want to solely focus on your hips and thighs, look to thigh slimmers for assistance. Be mindful about where the waist falls on the leg shape ware you choose. High-waisted options help to avoid any awkward cuts or bulges at the waist.
Waist Corset
If you only need a bit of tummy shaping and want to wear your own bra and panties try a waist corset. Many waist corsets offer firm support and have built-in boning in the lining, which runs vertically, to create the ultimate hourglass shape. Most have hook and eye closures though some are available in a pull-on style.
Shaping Panties 

This hard-working shape ware is available in every degree of control from light to firm and comes in a staggering array of designs including thongs. 
If your tummy and your rear are the areas you most desire to sculpt, consider the simplest body shape ware of all: shaping panties. There are also styles that come with rear-padding options to help sculpt and shape your figure even more. Many styles include charming lace details helping the panties feel less utilitarian and infinitely more feminine.